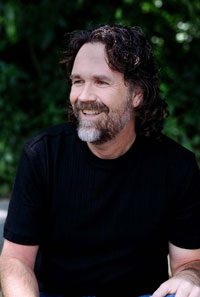 ATKINSON, N.H. -- Brad Delp, the lead singer for the band Boston, was found dead Friday in his home in southern New Hampshire. He was 55.

Atkinson police responded to a call for help at 1:20 p.m. and found Delp dead. Police Lt. William Baldwin said in a statement the death was "untimely" and that there was no indication of foul play.

Delp apparently was alone at the time of his death, Baldwin said. Police said he was found by his fiancee, whom he planned to marry this summer.

"Everything seemed to be normal," Police Chief Philip Consentino told WMUR-TV. "There was nothing disrupted in the house. He was a fairly healthy person from what we're able to ascertain."

The cause of his death remained under investigation by the Atkinson police and the New Hampshire Medical Examiner's office. Police said it would be a week before they received toxicology reports.

Delp sang vocals on ebony porn Boston's 1976 hits "More than a Feeling" and "Longtime." He also sang on Boston's most recent album, "Corporate America," released in 2002.

He joined the band in the early 1970s after meeting Tom Scholz, an MIT student interested in experimental methods of recording music, according to the Boston's official Web site.

The band's last appearance was in November 2006 at Boston's Symphony Hall. The group had planned a tour this summer and was holding rehearsals.

On Friday night, the Web site was taken down and replaced with the statement: "We just lost the nicest guy in rock and roll."

A call to the Swampscott, Mass., home of Boston guitarist Barry Goudreau was not immediately returned Friday night.

Delp also played for a Beatles tribute band, "Beatlejuice."

"He'd stay there and sign every autograph. And if he saw you, he'd wave to you or say 'hi' to you when he saw you in the audience," said Alma Harty, who lived across the street from him.

Jim Roach, a friend of Delp's and promoter for "Beatlejuice," called him the "anti-rock star" because he'd stay afterward at concerts to talk to people and was active in charity work.

"He truly loved what he did," Roach told WMUR.
blog comments powered by

Disqus