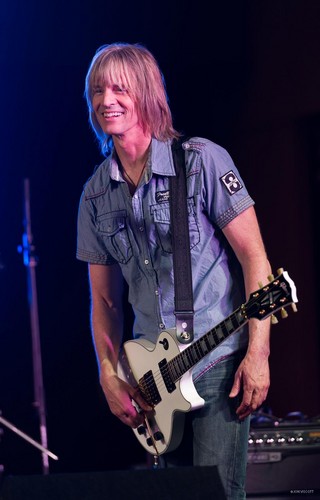 NY Rock Music Examiner
By Suzanne Rothberg
Get ready BOSTON fans! The band is gearing up for their U.S. summer tour which includes their one and only New York City area appearance at the Westchester County Center in White Plains, on July 22! The iconic classic rock band from the town of the same name has been a mainstay on classic rock radio with the tunes, 'More than a Feeling,' 'Peace of Mind' 'Rock And Roll Band, 'Smokin', 'Foreplay', 'Something About You' 'Amanda' and more. It seems you cannot go anywhere without hearing at least one song by BOSTON.

The lineup for White Plains is in this order: Tom Scholz lead and rhythm guitar, bass, keyboards, Gary Pihl, rhythm and lead guitar, keyboards, backing vocals, Tommy DeCarlo, lead vocals, keyboards, percussion, David Victor, guitar vocals, Tracy Ferrie bass guitar, Curly Smith, drums, percussion, harmonica, backing vocals. Their famous logo is the BOSTON spaceship.

NY Rock Music Examiner spoke with singer-guitarist David Victor about their upcoming tour and what keeps the band going. He's the newest member of the band from California.

blog comments powered by

Disqus