Boston's 2012 and 2008 Tour Photos
Boston 2012 and 2008 Tour Photographs are now available. Photographed in Grand Prairie and Austin Texas July 10-11, 2012. NOW Available Las Vegas June 28, Los Angeles July 1 and Del Mar July 3, 2008, By Jon Viscott. These high-quality photographs are printed on gallery quality metallic paper for a simply stunning presentation. Treat yourself to a 8" X 12" print with incredible detail. Click here to view the tour photos.
Boston still delivers more than a feeling at tour opening concert in Hollywood
By Howard Cohen
This email address is levitra 10 mgs being protected from spambots. You need JavaScript enabled to view it.
Calling a live album "live" is often a misnomer in popular music. Almost all of the popular live albums — Frampton Comes Alive!, Eagles Live, Garth Brooks' Double Live — were heavily doctored in the studio with overdubs, re-recorded instrumental parts and re-sung vocals to sound painstakingly close to the cheapest prices on viagra recorded versions.
Three songs into Boston's opening date of cialis 100mg india its 2012 tour at Hard Rock Live near Hollywood Thursday night, just after a flawless recreation of the 1978 classic rock staple Feelin' Satisfied, the notion of having to resort to suchdeceptive trickery seemed unnecessary for musicians and sound engineers of this caliber. Boston's front-of-house sound was crystalline, full-bodied, warm and powerful, so close to perfect, one could suggest that all Boston has to do to viagra professional canada craft its first killer live album right now is to get on stage and simply hit the record button.
Boston mastermind Tom Scholz, the group's founder, guitarist, keyboardist and primary songwriter, laughed backstage at that suggestion after the 105-minute concert. "They'd hear all my mistakes," he quipped.
If there were any faults in the opening night's performance they mostly were reflected in the concert's haphazard video presentation. The large screen behind the band only sporadically flashed images, none of them particularly interesting, save a few shots of the distinctive Boston guitar spaceship logo.
The concert's pace in the latter third also flagged a bit with a three-part Third Stage combo of My Destination/New World/To Be a Man. Ditto the surprising inclusion of catholicmediajournal.com the mid-tempo Used to Bad News as the penultimate encore. The more rousing Don't Be Afraid, from the same Don't Look Back album, would have maintained the india viagra generic peak Boston had built by that point.
But these are minor quibbles. Boston, working as a six-piece with vets Scholz and link for you guitarist/keyboardist Gary Pihl, now includes new co-vocalist/rhythm guitarist David Victor swapping leads with lead singer Tommy DeCarlo on buy viagra generic Peace of Mind and Amanda. Muscular drummer Curly Smith, who has a long résumé as a session drummer, has returned to the lineup to anchor the sturdy rhythm section with Tracy Ferrie.
Four years ago when DeCarlo performed on his first tour with the group after Scholz was tipped to his YouTube videos, he had the requisite high tenor voice to replace the late Brad Delp. He also had the charming back story — Home Depot employee and Boston fan gets to cheapest cialis professional front his favorite band. But on this tour, a slimmer DeCarlo seemed much more ingrained in the band and secure in his position as the focal element on stage. He effortlessly hit the high notes on More Than a Feeling and energetically worked the near full-house like a pro.
Aside from the aforementioned gripes about a song choice or two, the set list was inspired. One of the problems with having an album as all-encompassing as its 1976 eponymous debut is that it tends to overshadow the other work. Though the http://www.i-libri.com/buy-generic-soft-tab-viagra band played most of Boston Thursday, the group also showcased two superior pieces from the overlooked 1994 Walk On album. The driving rocker Surrender to Me has a chorus hook as indelible as Boston's greatest hits and went over well with the audience. Also impressive, the complex, classical music-inspired Walk On/Get Organ-Ized√/Walk On (Some More) medley found Scholz, still lean, youthful and clad for the basketball court, coaxing alarm sounds from a smoking organ. The song's various, layered parts built in intensity and female viagra cheap dynamics and felt like the giddy tail end of a carnival's Himalaya ride, when the merry-go-round is spinning at its peak, the music's blaring and the intoxicating feeling is like no other.
Follow @HowardCohen on Twitter.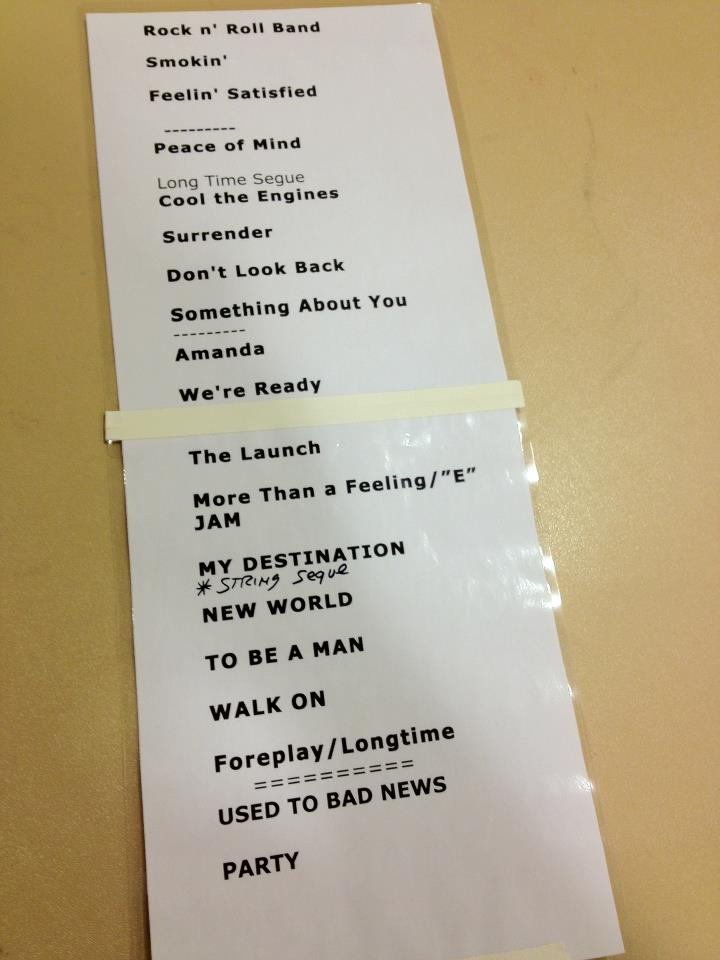 blog comments powered by

Disqus